Amazon Echo, the web is just a command away!
AKiATECH
While browsing Amazon's website yesterday during one of my weekly shopping binges, I came across a not so subtle ad for their new "Siri-esque" device that goes by the name Echo (not to be confused with the cute little alien from outer-space)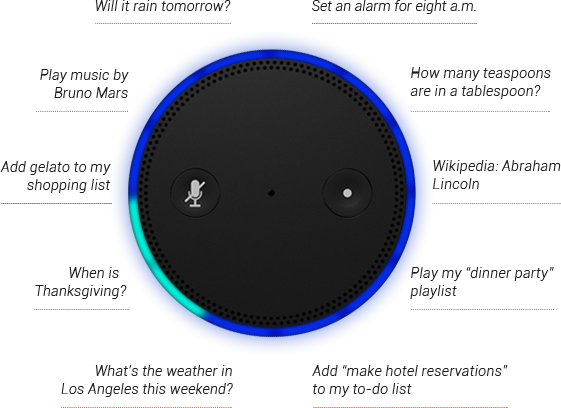 This Echo acquired its name from (I'm assuming) the array of microphones located at the top of the device, which allows it to pickup voice commands from any direction. That capability in it self is a great feat in the event that it actually works as intended. I know in my household there are multiple audio sources going at the same time, in addition to my loving loved ones screaming across the hallways trying to communicate in the way most of us did when technology did not allow us (me) the luxury of sending text messages within reading distance of the intended recipients.
I had an idea a while back when the whole Siri thing started to take off. It was not as polished as Amazons solution but was similar in a way except that it required me to wire my house with nothing short of a full intercom system. Lets say that it was just a good idea. So I had these grand visions of impressing my friends with a system that could harness the power of the Internetz with only the power of your voice, that my wife could use to get recipes for Monte Christo sandwiches and that I could use to cheat on jeopardy when no one was looking but alas it was not to be.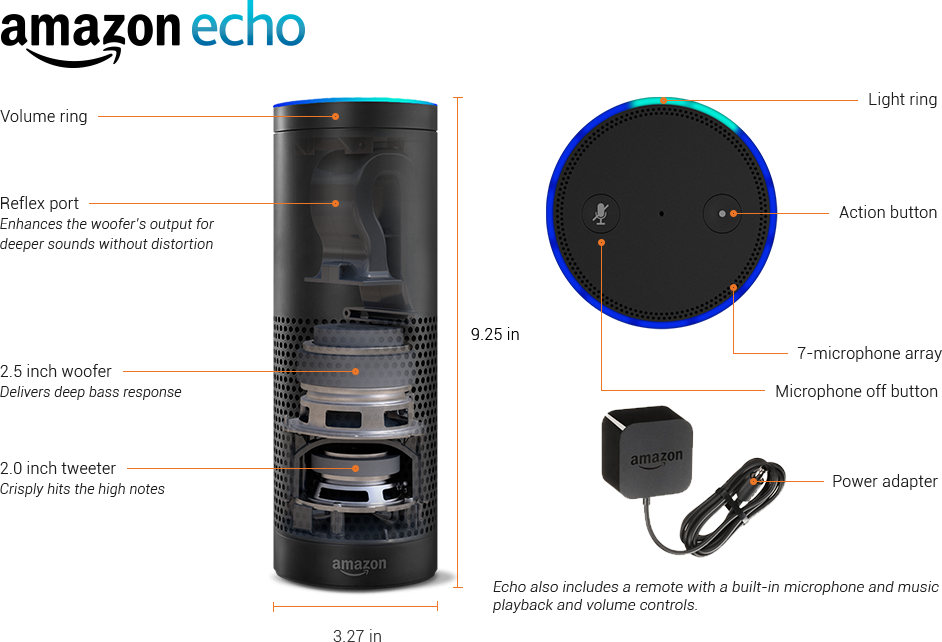 Even though my idea did not work out I'm happy that Amazon came out with this device as I think the potential is great. I watched the video that accompanies the ad but i could not finish it due to its cringe-worthiness if that's even a word. I did get a good idea of what the product was capable of and will be purchasing it as soon as it becomes available. If it has an audio output I WILL be hooking it up to my stereo. It would be great if amazon could add wireless mic functionality to the Echo to allow one device to be used from multiple rooms, but I'm sure that wont make them a lot of money as the "ideal" situation would be to have a device for each room. It would be cool though to have something that could be integrated into a pre-existing multi-room audio setup.
My final thought on the product is that it could be a step in the right direction of the home automation trend that seems to be dominating the market currently and offers up something different to the growing market of smart devices. One quibble I did have with the device though is why was "Alexa" chosen as the trigger word for the device. From what I know Alexa is a product geared towards SEO and web traffic monitoring, could it be indirect advertising, not sure. I highly recommend this product for its potential as for its implementation, that is yet to be seen. There's a link to the video I mentioned earlier below.