Behringer CMD PL-1, Oldie But Goodie?
AKiATECH
---
Behringer is a brand that has somewhat of a love/hate relationship with the pro audio community. On one hand you have people that swear by their products and on the other you have those that say that Behringer gear will never make it into their Gig Bags. I myself own a number of Behringer products which include a mixer, the Studio 4a, LC-1, and, of course, the CMD PL-1 being reviewed today.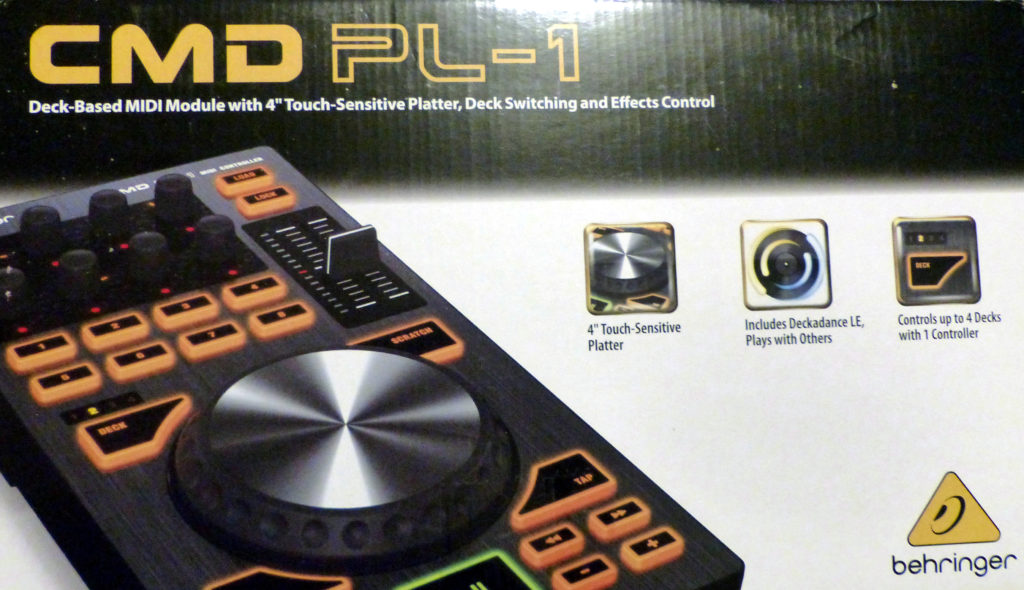 I personally use Behringer products because let's be honest, they're cheap and I'm a hobbyist so unless it's going to put food on my table I'm not going outside my discretionary budget. I bought the CMD Studio 4a a couple of years ago when I first got bit by the DJ bug. I never had any real intentions of going pro so I set a budget of $200 and started shopping. I searched for a while and couldn't find anything decent in that price range, then one day out of nowhere I came across the Studio 4a for sale on Amazon. I decided to risk it all :/ and purchase the 4a for $159. I'm happy to say that I still use the controller today, so for the Behringer naysayers if you can afford to get the top-tier products go for it, but if you're new to the pro audio scene or you're a hobbyist, the CMD line of controllers are great, especially for the price.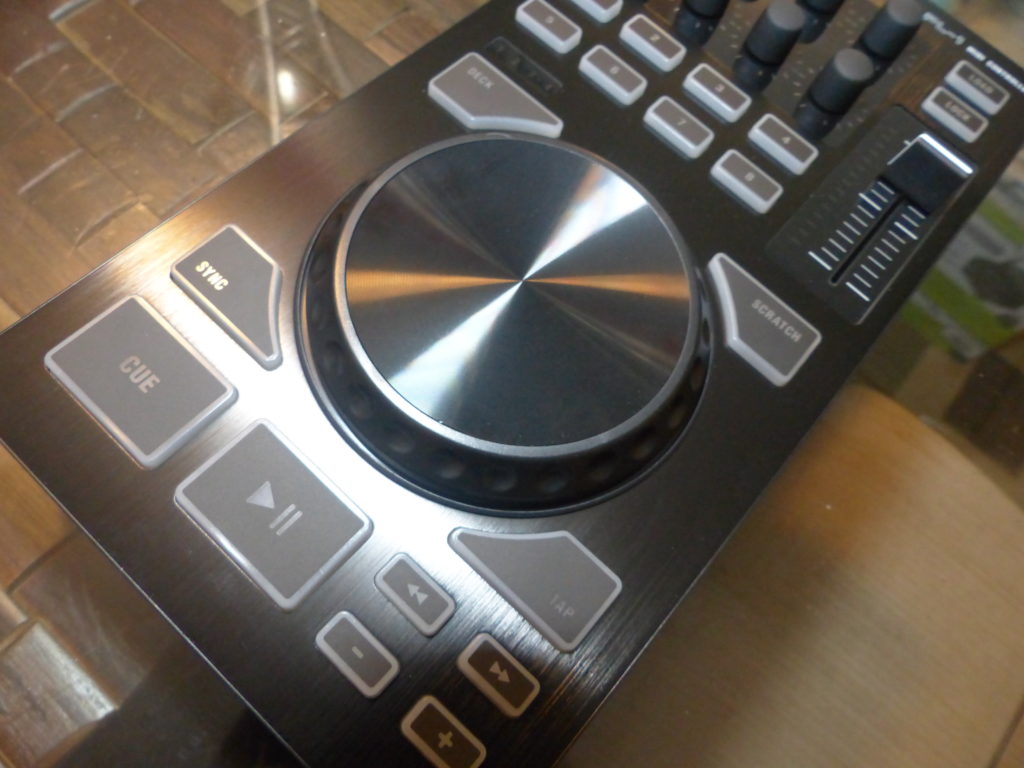 The Behringer CMD controllers were introduced in 2013 to fill a gap in Behringer's DJ product lineup and replace the outdated B-Control line. The CMD line consists of a number of modular devices that can be connected together to form one beastly custom DJ/Production controller and also separate all in one systems (Studio 2a/4a) geared specifically toward DJ'ing. All CMD controllers ship with the not too popular but actually very usable DJ software called Deckadance. This application was developed by Image-line of Fruity Loops fame but has recently been acquired by Stanton Magnetics which is a little ironic since the CMD line and Stanton's own modular controller line were both managed by the same person at different points in time, go figure.
The PL-1
The CMD PL-1 is a pretty slick controller from a design perspective. It has a somewhat premium build which consists of an aluminum top panel with a plastic base. It has 8 "clickable" endless encoders, 20 hard plastic buttons and at its core a 4″ touch sensitive platter flanked by a 14bit pitch fader. All the CMD controllers are the same length so that you can stack them side by side into something that actually resembles a proper unit. The PL-1 has all the typical buttons you would have on a DJ controller but it is missing one main control that completely disqualifies it for real DJ use and that is the crossfader. Don't get me wrong, it's great for controlling transport and cue points but it fails miserably when it's time to switch to the next track as the act of DJ'ing requires from time to time. I know that it is not a full-featured controller but it is marketed as such by Behringer, which is why I brought up that flaw.
Using the PL-1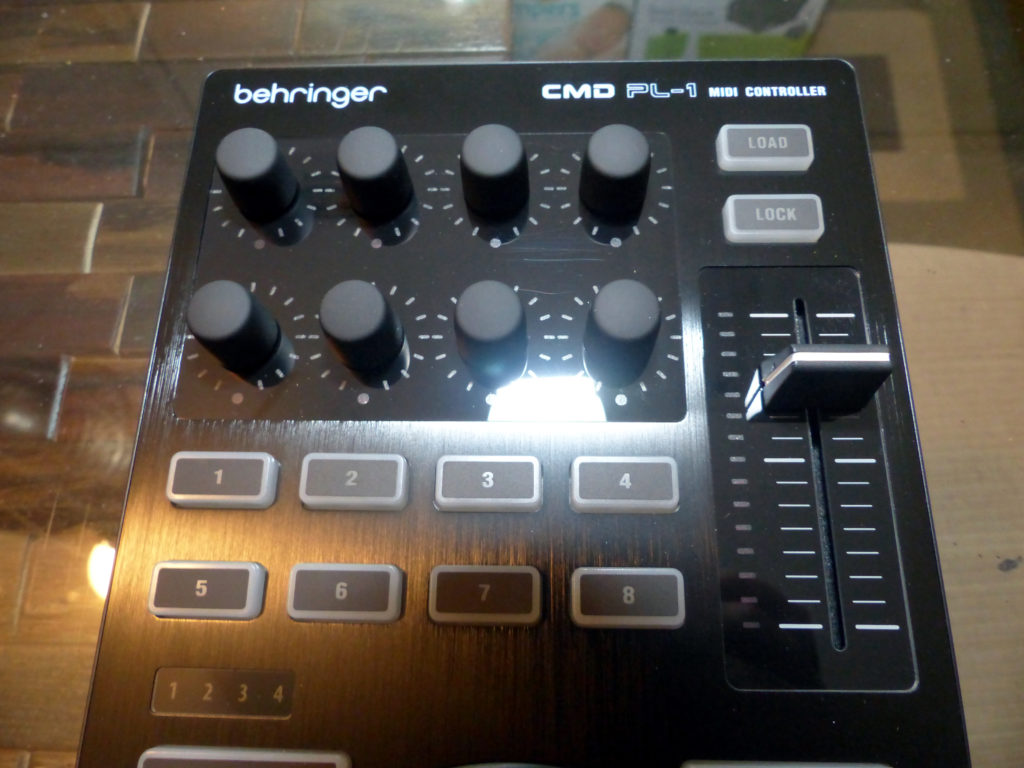 As mentioned earlier the PL-1 ships with Deckadance software. The OEM version of the application has just enough features to get you some practice and the full version which is only a $49 upgrade away can hold its own against some of the major players out there. I'm not saying that it's going topple Serato from its throne or take Traktor out to the field but it's a solid beginner software with a good set of features to make it stand out on its own. I won't be getting into too many details here since there a dozens of reviews of the software on the web. The PL-1 behaves as you would expect when connected to Deckadance. All the transport functions work as they should, a couple of the encoders are assigned to looping and the numbered buttons are dedicated to creating cue points. The PL-1's platter is listed as being "High Resolution" although based on my experience this is only partially true. When I attempted to perform a few scratches (which I'm not really good at anyway) I could hear the audio slightly stutter. It wasn't horrible, but it makes me wonder what the company's definition of high resolution really is. Another problem I came across which I mentioned earlier is the lack of a crossfader. I know that this is a modular controller and really isn't designed to be full featured but I wish they would have included some way to switch between tracks, maybe even mapping an encoder or having a shift button so that the pitch slider could also crossfade. I really don't know how they would have done it. but the fact that it is marketed as a 4 (yes 4) deck controller you would think that they would have thought of the possibility that this would be an issue. One more thing that bugged me about the controller was the fact that although it has a button to load tracks from the library, there is no way to scroll through the tracks. The MM-1 which is supposed to be the mixer portion of the CMD lineup does have these controls including the crossfader. I mean, Iget it, they want you to buy everything together. It wouldn't be good business practice to cannibalize the sales of your other products, but please don't half ass the marketing of your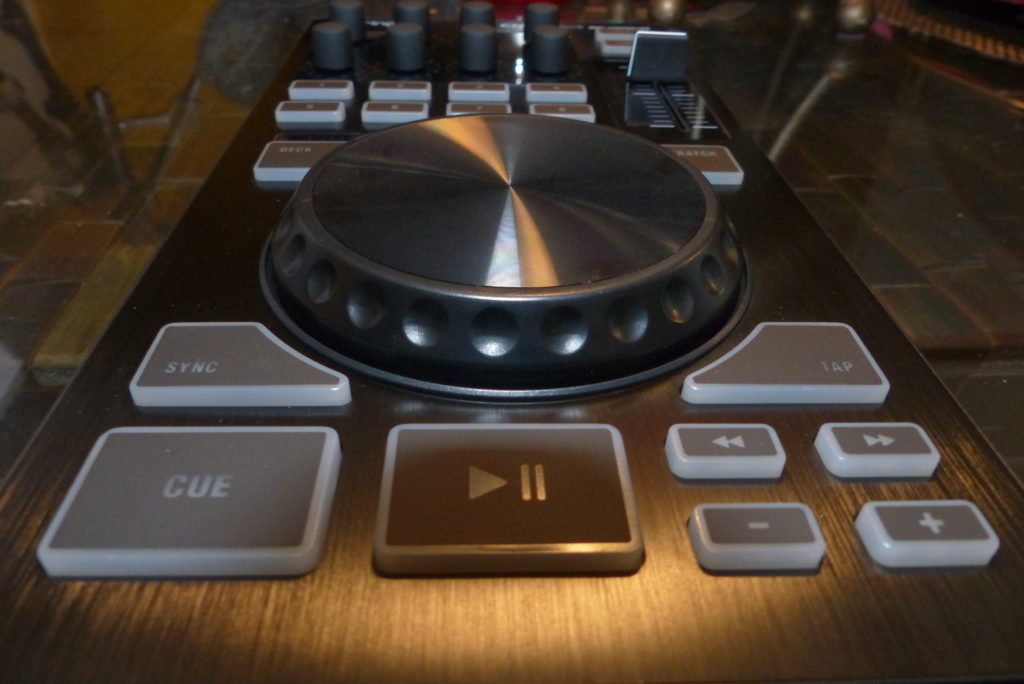 device to make it seem that it is full featured when that's not the case.
Final Thoughts
Overall I like the PL-1, the build quality is okay and it does have a good feature set for its price. I highly recommend pairing it with a mixer style midi controller to get the most out of it. At the time of the post, most of the CMD series could be found for less that $60 online. I paid $40 for the model I reviewed and I'm having fun with it so far. This controller would be great to practice scratching or to hook up to a laptop for greater control of your point and click DJ experience. You may have a few qualms with its build quality as far as the materials used for the buttons and encoders but for the price that you will probably end up paying, it's okay to look past a few flaws and just have fun with the thing 🙂
Specs
4″ high-resolution touch sensitive platter
Deckadance LE DJ software voucher
Compatible with popular DJ Software
MIDI-compatible programs
14bit Pitch fader with LED feedback
MIDI-reactive controls take your eyes
off the computer screen
Flexible deck switching to control up
to 4 decks from a single controller
Full control over multiple effects
USB bus-powered
Class-compliant MIDI protocol
enables plug-and-play with any
MIDI software
Designed to lock together with
other BEHRINGER CMD controllers
for full expandability
Slim tabletop design for
ultimate portability
3-Year Warranty Program*
Gallery