Davinci Resolve 12 "No OpenCL"
AKiATECH
I recently installed the free copy of Davinci Resolve 12. I haven't had the opportunity to fully test the program yet but it looks to be leagues above my current video editor (Movie Studio 13 Platinum). I watched a few videos of the software in action and it is impressive especially when used for its highly revered grading capabilities. So when I ran the program and received the "No OpenCL Acceleration Hardware Detected". I was afraid that I would need to upgrade my video card (Radeon HD6950), but I knew that based on the system requirements of Resolve my card should be compatible. After a couple of hours of scouring the internet, I was able to find a workaround that didn't require me to spend almost $400 for a new card.
The problem lies with AMD's new "Crimson Edition" drivers which are required for newer models but not for my old dusty relic.If you navigate to AMD's driver download site you will the option to automatically detect the driver, manually download the driver or select from a list of the latest drivers. I used the third option and found my model range and OS version.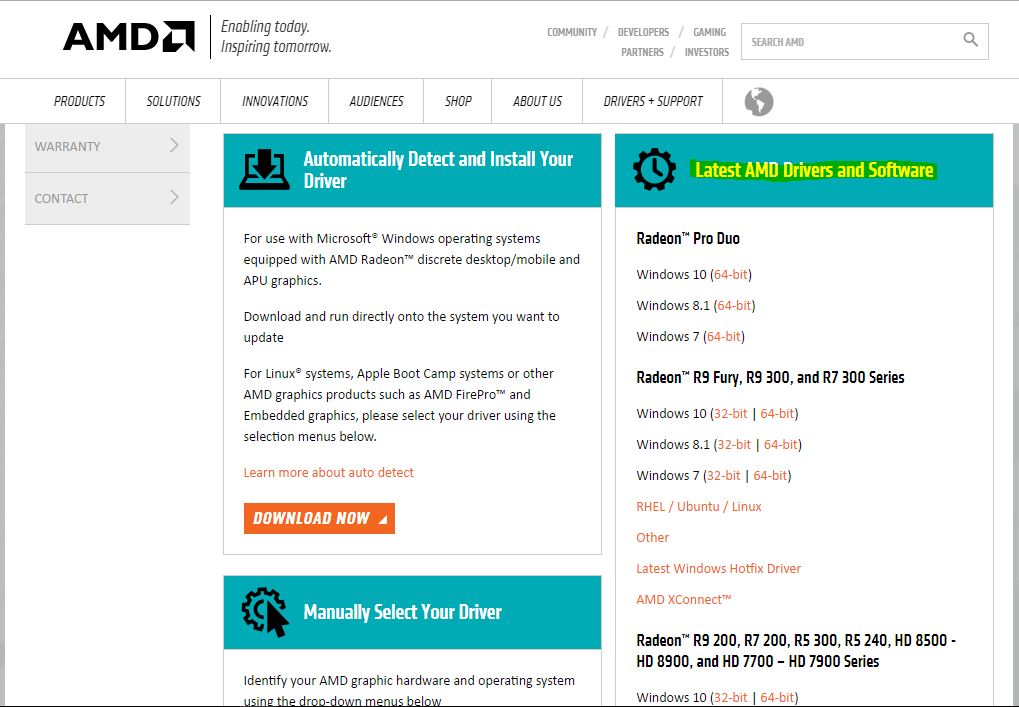 Once you locate your model range and click on the corresponding OS link. You will be presented with the dialog below, make sure you download the "Catalyst Software Suite":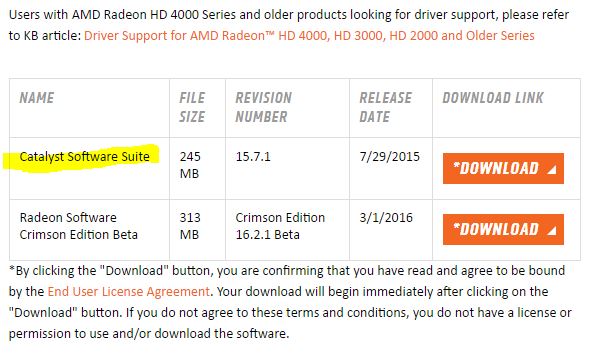 I suggest performing a complete uninstallation of the Radeon drivers using the AMD Clean Uninstall Utility to make sure that there are no traces of the Crimson drivers left on the system. After this is done and the computer has been rebooted you can then proceed to install the new (old) driver. This is a workaround until these Crimson drivers are fixed. I've been using the Crimson drivers since they were released and now that I have downgraded to the older Catalyst drivers I can't really see any difference in the functionality of my hardware except now I have the ability to be wowed by Davinci 12. I will probably write an article about my experience with resolve in a future post. if anyone has anything they would like to add to this, please feel free to use the comment section below.
---