Samsung's Gear VR, $99 Virtual Reality
AKiATECH
Gear VR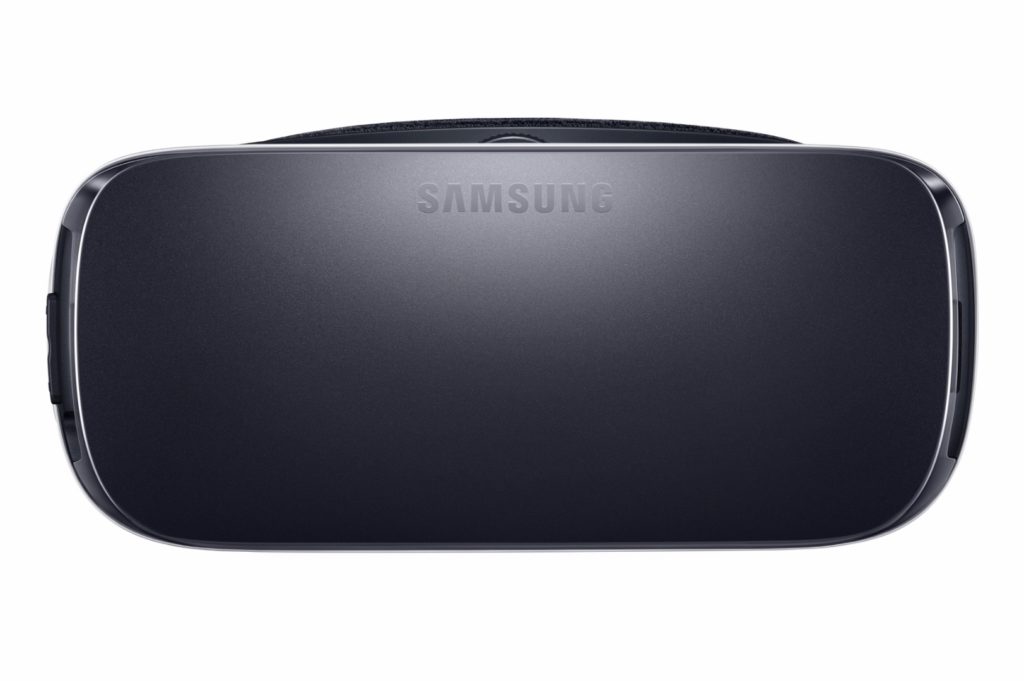 I remember as a kid I had a pair of View-Master goggles that I got for some reason I can't remember anymore. As I held it to my face and clicked the little lever that spun the 3D reel I marveled at the fact that I was able to look at Big Ben and the Eiffel tower from the comfort of my backyard, mind blown! Fast forward to the 21st Century and here we are, gadgets galore. You have smart watches, smart appliances, smart cars and, of course, Smart glasses. All these devices are all a part of a connected ecosystem where all of our electronics can talk to each other and the Internet for the sole purpose of letting you know when someone likes your cat video on Facebook. The device I will be talking about today doesn't really fall into the same category as those mentioned above, It does one better. It allows you to be fully immersed in your own connected Virtual World, all courtesy of the one smart device that controls all the others. Your phone, a Samsung phone to be precise, specifically a Galaxy s6 thru S7 or a Note 5.
Design
The design of the Gear VR is pretty simple, there is a touchpad pad on the right side that controls your Galaxy device while it sits behind the black plastic front cover. The screen of your phone faces two lenses, that convert your plain flat display into an immersive 3D experience. I was able to borrow a friends Gear VR (since I don't have a Galaxy phone and don't plan on replacing my Google Nexus 5 anytime soon) for some quick testing and although the experience was inline with what I expected, there were a few minor issues.
Experience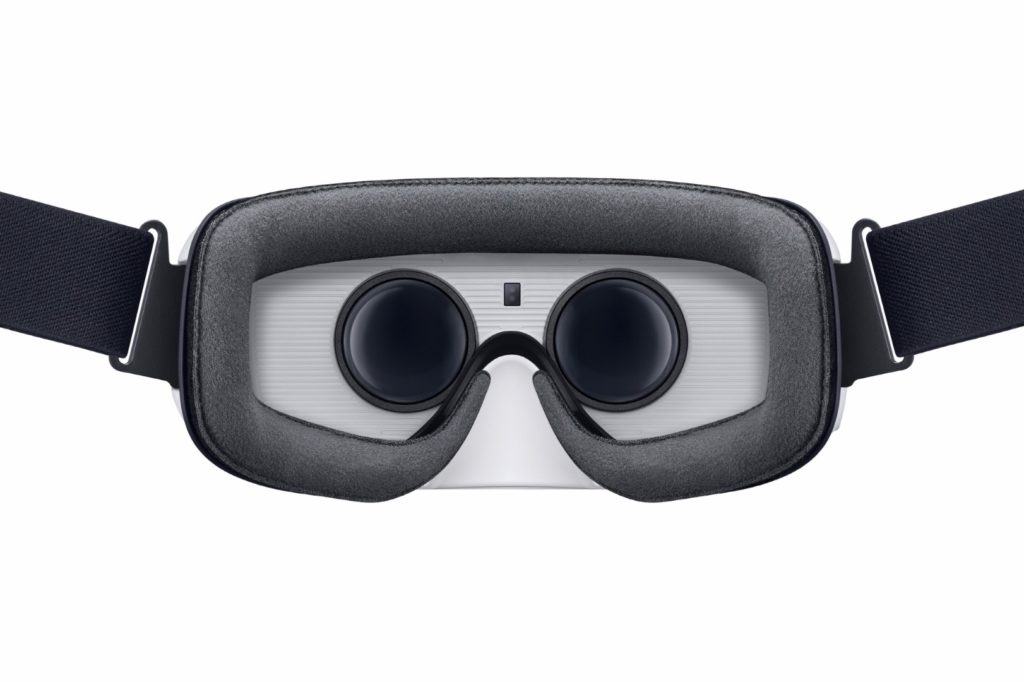 The first issue I ran into with the Gear VR was the fit of the eyecups. I wear glasses and because of this, I had a little trouble keeping the device from squeezing my glasses into my nose so, for testing purposes, I just held the device in front of my face. The Gear requires some additional software to be installed but this process is seamless and all but automatic in that you will have to check some boxes and click a few buttons. You will need an oculus account though so be prepared to sign up for one if you don't have one already. Once all the apps are installed you can start using the device. There are many videos on the web detailing what apps are available for the device. If you have ever used a view-master or a pair of binoculars then you're probably familiar with how the Gear VR works. There are two lenses that through the magic of refraction transform your phone's LED display into a screen worthy of its own film festival. The field of view is pretty good and the immersion is nothing short of amazing. If it wasn't for the visible pixels you would think that you were actually in the virtualized venue. I also can't get over how accurate the movements are. If you turn left or right the virtual environment moves with you in a very fluid fashion. It really does feel like you're in a different location and the app developers do their best to make the experience as authentic as possible.
Conclusion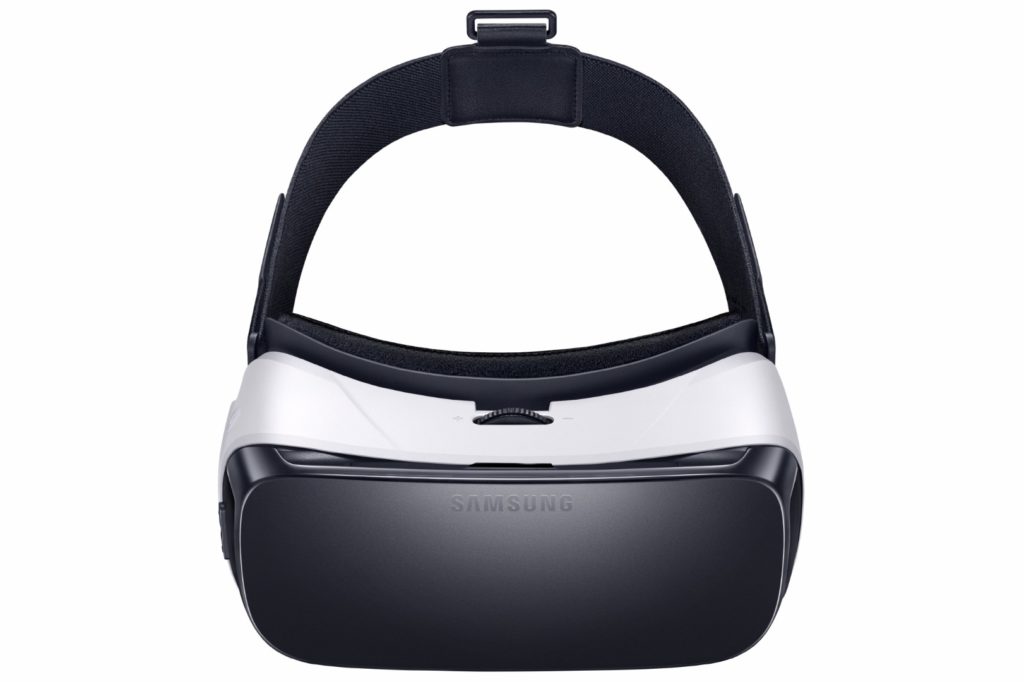 Based on my experience with the Gear VR, I can say that it is a neat bit of kit. The 3D environment is very refined and the device's ability to accurately track head movement only adds to the overall realism of the virtual world. There is one thing that you need to be aware of when you use a device such as this one. You need to take periodic breaks to allow your eyes to rest. If you don't, you will be rewarded with a nice headache to compliment your new toy. The Gear VR is a great device and I look forward to a standalone version that does not require a phone and has a higher resolution to better convey the realism of the virtual world. This probably won't happen anytime soon though since the headset will probably cost 5 times as much as it does now and will not be good for Samsung either since they won't have anything to boost sales of their new flagship phones. For $99 you can't really go wrong but for those people (like me) who don't have a galaxy device and won't be upgrading phones anytime soon this is not an option. Oculus Rift does have their own device on the horizon though so there may be some hope for us yet! More Info from Samsung here
---
Get your own Gear VR now!
If you like our review please use the link below to purchase this device from Amazon. Thanks!
---
Specs
Gear VR
Optical Lens
Sensor
Accelerator, Gyrometer, Geomagnetic, Proximity
Motion to Photon Latency
Focal Adjustment
Covers Nearsighted / Farsighted Eyes
Interpupillary Distance Coverage
Physical User Interface
Touch Pad, Back Button, Volume Key
Connection
microUSB connection to the Galaxy Note 4
Dimension (Headset)
198(W) x 116(L) x 90(H)mm
Gallery: