The Steam Controller is Hot(ish)
AKiATECH
---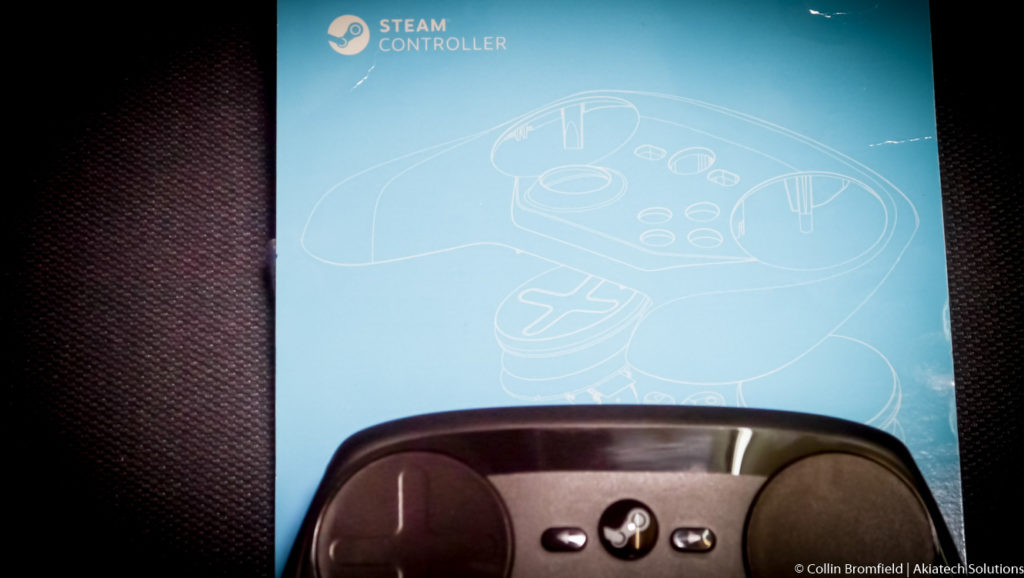 Recently the Steam Controller went on sale for a little under $35 bucks on the Steam Store and Amazon. Even though I resisted the urge to get one in the time since it was released last November, I could not pass it up at this price. Prior to the release of the controller, there was a lot of speculation as to how the folks over at Valve were going to tailor the device to function with all the Joystick unfriendly games that are hosted on the platform. After a lot of research, the Steam Controller emerged as a hybrid device. In place of a typical Directional Pad , there are two capacitive control surfaces on both sides of the controller. The one on the left doubles as a D-Pad while the one on the right it tasked with controlling the camera view in most games. There is an analog stick and the typical grouping of 4 action buttons on the right, there are also the L1/R1 buttons and L2/R2 control axis that you would find on similar controllers like the popular X-Box 360 model most games seem to be designed around. Finally, there are two paddles on the back of the device located above the battery compartments which are a little difficult to use during intense gaming sessions but welcomed nonetheless. One major flaw in the design of this device it does not use rechargeable batteries, it uses two AA batteries that can be recharged externally if you so choose but will need to be removed from the device each time they're expended. On a side note, the SC can be powered by a Micro USB cable so you can opt out of using batteries completely if you don't want to deal with the hassle of constantly swapping them out.
Steam Controller Design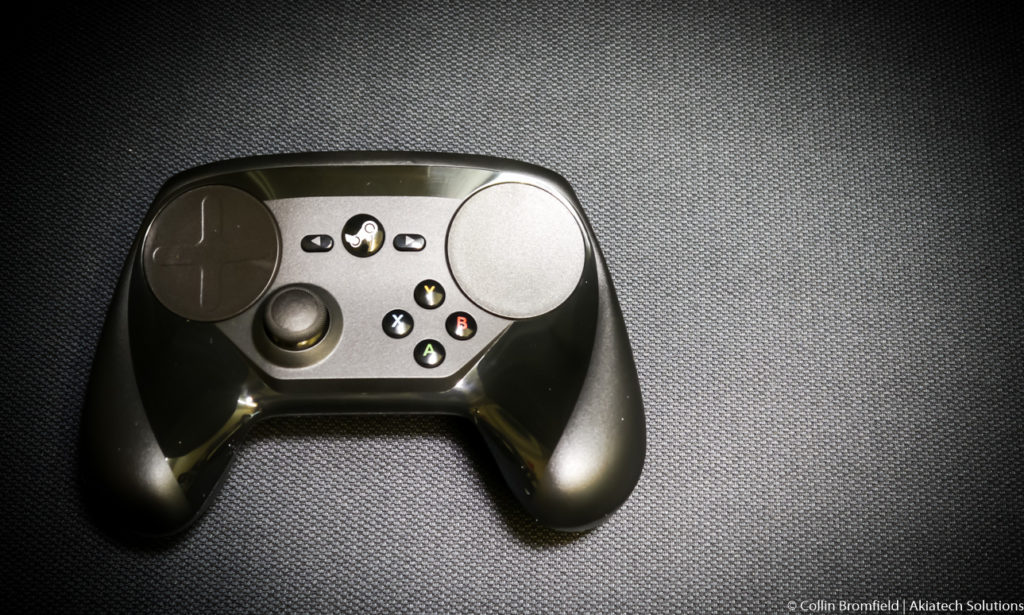 Steam decided to re-invent the wheel with the Steam Controller and it will take some getting used to, but once you do get used to it, you may never want to use a regular controller again. Overall it seems that Valve put a lot of thought into the design of the controller and they needed to. With the multitude of different control schemes for PC gaming its hard to find one device that can successfully interface with the majority of the games in the Steam Catalog. The Steam Controller by itself is nothing more than a basic USB input device, but when connected to the Steam software it becomes a gamer's dream with a plethora of input templates that are either pre-made by Valve or by members of the Steam community.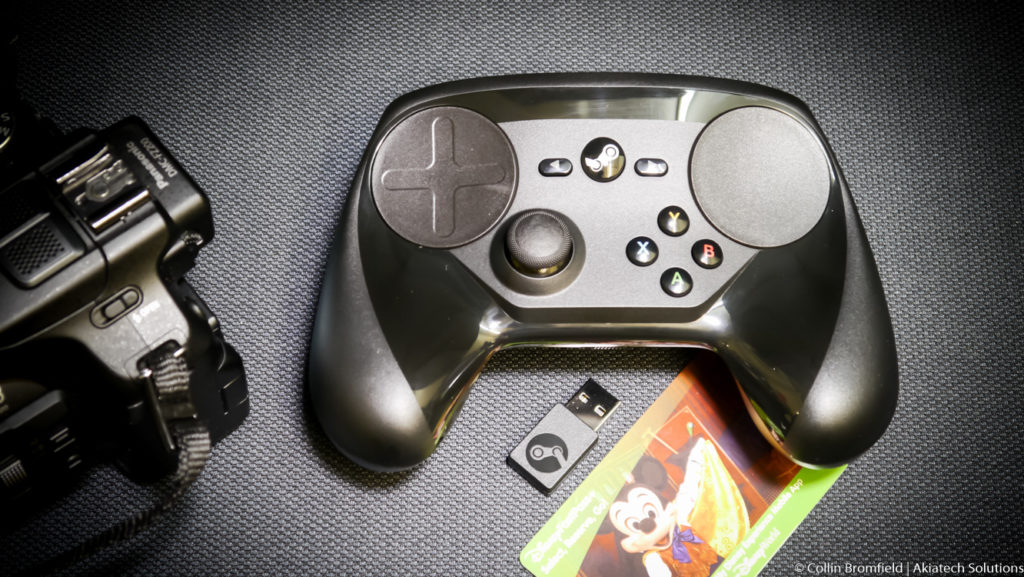 As mentioned earlier you will need to have Steam running in "Big Picture Mode" to get any meaningful use out of the controller as this is where all the configuration options for the device are located. I think the reason Valve did this was twofold, you are forced to run their software in order to effectively use the controller which helps to tie you into their ecosystem and also gives them complete control over your experience with the controller. If you're familiar with digital DJ'ing or Music Production there are many "All In One" systems that tie hardware to a specific piece of software e.g. Serato Controllers, NI Maschine or Arturia's Spark. It seems that Valve may be trying to emulate this business model with their hardware offerings but if you really think about it that's what the console makers do albeit with a more restricted approach.
Usage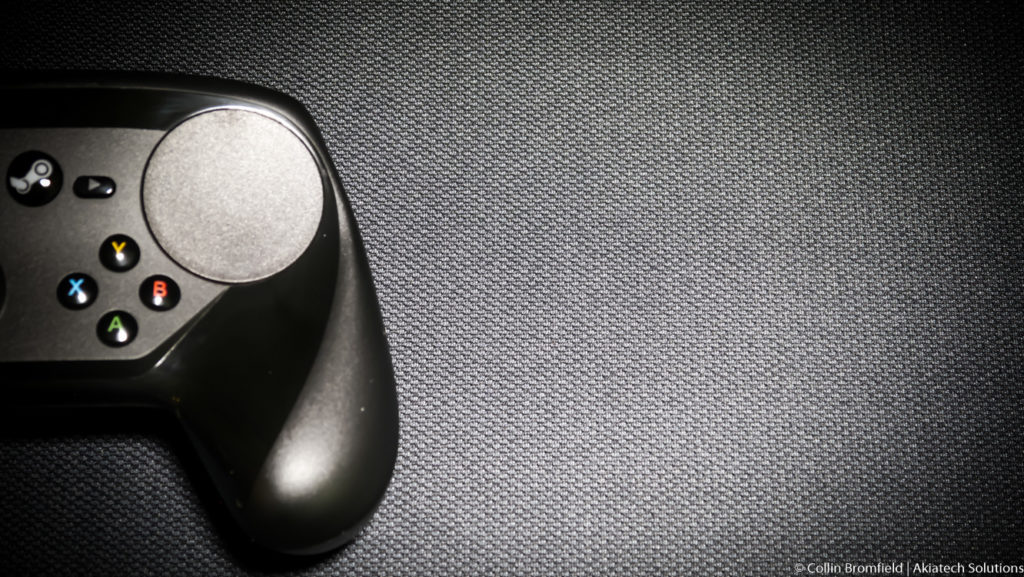 Using the Steam Controller took a little getting used to. The action buttons or not in the typical location you would expect with a "normal" controller. They are located further down on the device which makes it a little more difficult to reach the L/R buttons located at the top of the controller. The good thing is that the thumbstick is located directly across from them so you can pull of Killer combos in Street Fighter or MKX with ease if you can get it to work that is. I say that because for the life of me I could not get the controller to work in a couple games including Mortal Kombat X. No matter how many configurations I selected it would not work. Outside of the game I could move the mouse pointer around and click on stuff but as soon as I launched the game, nothing….. I made sure to launch the game in Big Picture Mode, selected the correct template for the game, I even ran the game in a window instead of fullscreen since this was suggested as a solution. Nothing worked, but, as soon as I plugged in my 360 controller and launched the game it was instantly recognized. I think the issue here may be the software layer between the controller and the game that is interfering with the commands being sent from the device. The good thing though is that this type of problem should hopefully be fixed with a software update.
Conclusion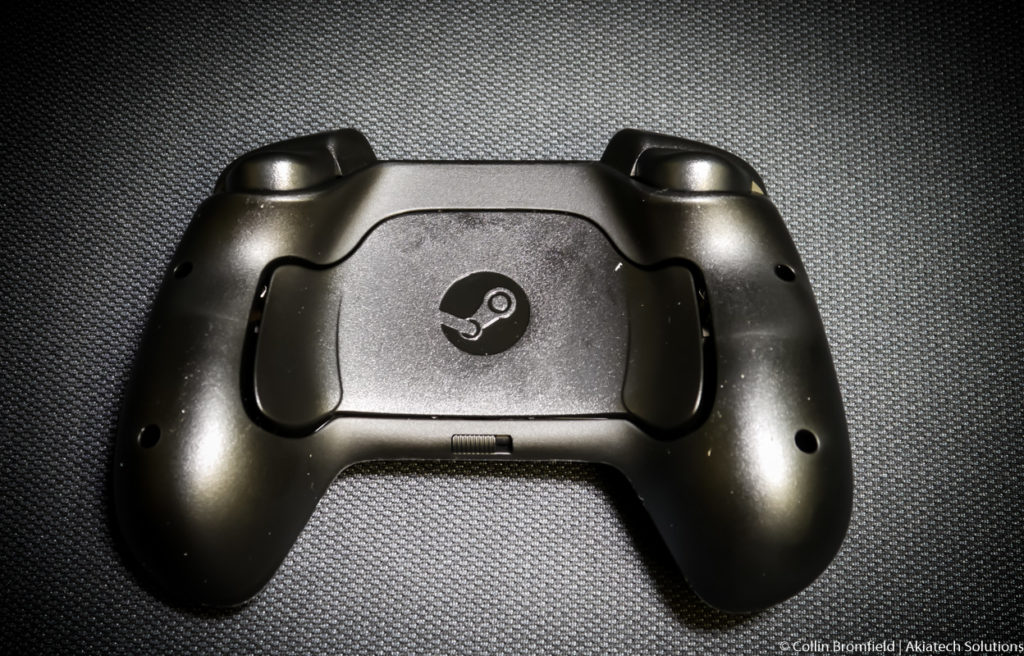 The Steam Controller is an attempt to consolidate a variety of game control schemes into one handheld accessory. The continued success of this device is a monumental achievement by Valve and "Team Steam". Even though the device has been out for a few months now I can still see that some work needs to be done in regards to its compatibility with non-controller friendly games. I think that will be a tall order to fill though since a mouse and keyboard can be configured to control a lot more actions than a pad with a few buttons can. Maybe they can add an accelerometer with gesture support in future revisions of the controller. They already went completely off the map with the design of this device so I'm looking forward to seeing what comes out of their design lab next. My recommendation is to grab this gamepad when it's on sale and have fun with it, but don't expect it to replace your mouse/keyboard or your standard video game controller anytime soon. Maybe once game developers start implementing native support for this device into games it will be a force to be reckoned with but right now it doesn't even support force feedback (technically) so don't expect miracles…..yet.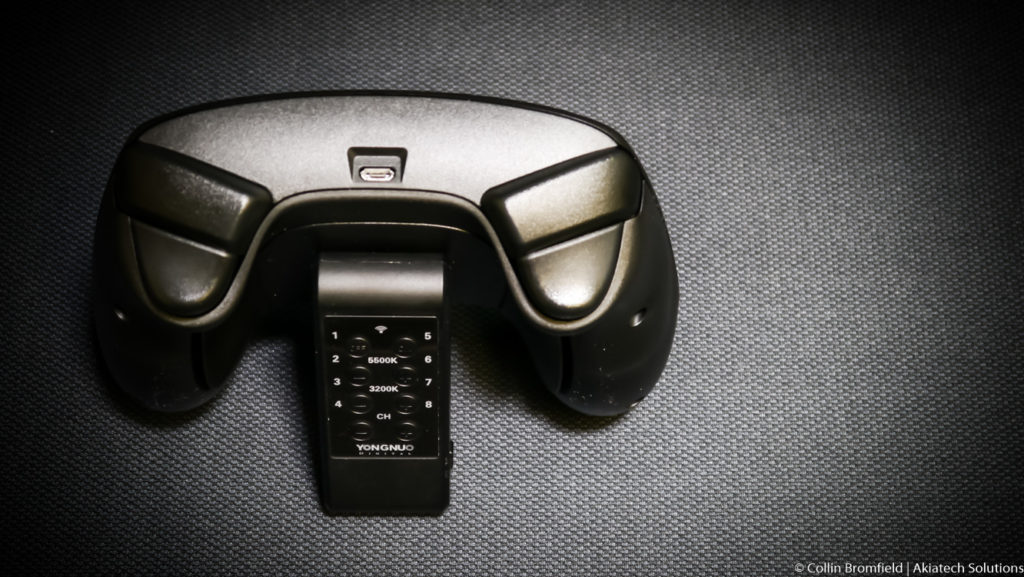 ---
Hardware Specifications
Overview
Dual trackpads
HD haptics
Analog stick
Dual-stage triggers, each with 10° of travel, a magnetic flux sensor, and a tactile switch
Gyroscope and accelerometer sensors enabling tilt-to-steer racing wheel functionality and other motion-controlled input
Configurable controls
Local multiplayer capability, as supported by games
Wired or wireless (dual mode)
USB 2.0 via Micro USB port (cable included)
Estimated 5 meters of wireless communications range. Actual results may vary.
Provides up to 80 hours of standard game play using the included AA batteries during preliminary testing. Battery life will vary based on usage and other factors, such as type of batteries used.
In-box
Steam Controller
2 AA batteries
USB wireless pairing dongle
Dongle extension dock included
Requirements
---
---